Newsletter
Sign Up for Our Newsletter:
Association organized to participate in Euro Mold Brazil "Changan mould" brand go international
Upadta time:2012-9-6 10:27:27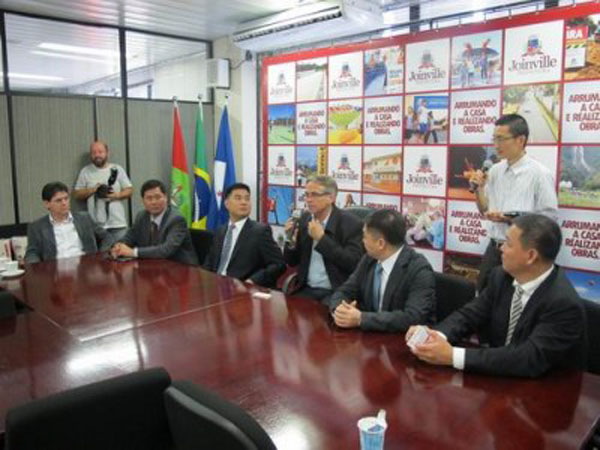 the mayor of Joinvile Carlito Morce interview the delegation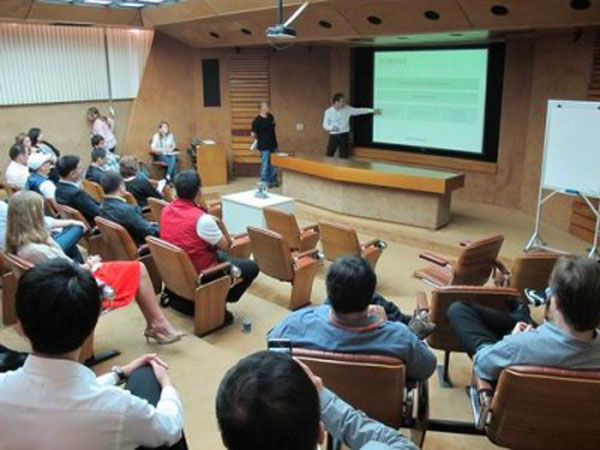 During the exhibition, the association delegation visited the Joinvile Chamber of Commerce and Industry in Brazil, the mayor of Joinvile city interview the delegation with enthusiasm; And visit the compressor factory of Embraco group, Embraco pay much attention to the technology R&D and innovation to meet the market demand, strive to improve the level of automation and save resources etc. It has upgrading and updating significance for our enterprise development. The delegation also promote the investment environment and industrial characteristics of Changan city actively in conducting friendly exchanges with the industry organization and enterprise counterparts.
This exhibition received wide acclaim from all of our enterprise, they think South American market has great potential. The association organize enterprises to take part in
Brazil exhibition is helpful for enterprises to communication and understanding to Brazil, to seek business opportunities and build a good platform to enter into the South American market.
Professional injection mold,die casting mold,plastic products OEM manufacturer.
With more than 20 years industrial experience in the field of injection mold and die casting mold, we can provide the one-stop service including design and development, mold fabrication, production, products processing etc.
.
Dongguan Yongsheng Hardware Plastics Product Co.,Ltd All rights reserved
Fax number: +86-769-8534 4896 Customer service hotine: +86-769-8554 4196 Email:sales-fb@alwinasia.com
Xin an Community,Chang an,Dongguan City,Guangdong Province,China.
Keywords: plastic molds,injection mold,mold for plastic,mold injection,injection molding