Newsletter
Sign Up for Our Newsletter:
Our promise:
we will reply in 24 hours upon receiving your inquiry
Tel:86-769-8554-4196
Mold Manufacturing Workshop
There are 100 mold fabrication technicians in our plant, and 80% of them have at least 10 years mold making experience. On an average, the monthly output of our mold is more than 60 sets.
With mold ultrasonic polishing equipment in our die polishing workshop, many of our seniortechniciansare good at high optical processing and mirror finishing required mold.
We hare a large range of planer equipment such as CNC machine centers the machining range is(3000mm*5000mm*1800mm),our project engineers and mold QC will follow the jobs for each mold.
Deep hole processing workshop
The professional staff is analyzed parameters of the system, holes precision, straightness, concentricity, finish high .we have full control of the mold making process.
Mold Making Department Operating Process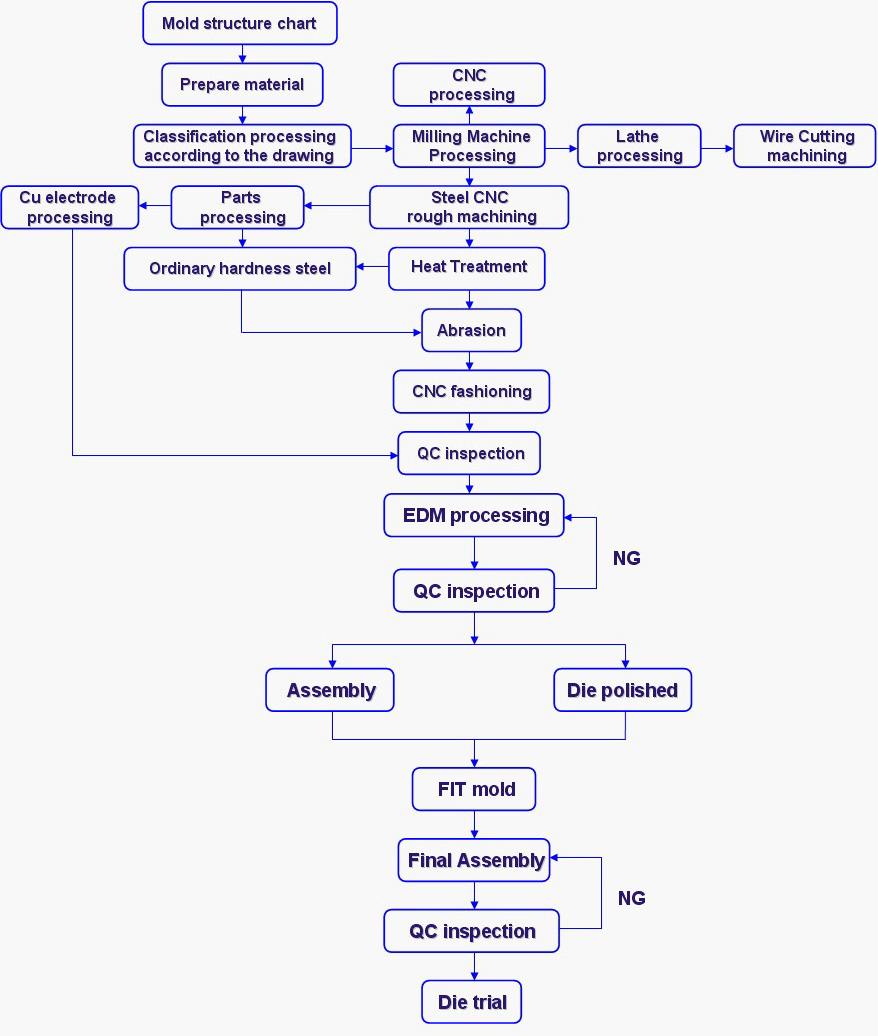 Professional injection mold,die casting mold,plastic products OEM manufacturer.
With more than 20 years industrial experience in the field of injection mold and die casting mold, we can provide the one-stop service including design and development, mold fabrication, production, products processing etc.
.
Dongguan Yongsheng Hardware Plastics Product Co.,Ltd All rights reserved
Fax number: +86-769-8534 4896 Customer service hotine: +86-769-8554 4196 Email:
Xin an Community,Chang an,Dongguan City,Guangdong Province,China.
Keywords: injection molding,injection mould,die casting mold,plastic products,die casting products|,mold manufacturer